Annual Celebration of Giving 2018
Date: Tuesday, June 5, 2018
Time: 5:30 pm - 7:30 pm
Location: The Historic Artcraft Theatre, 57 N Main St, Franklin, Indiana 46131
Contact: Lee Ann Hall | 317-738-2213 | leeannh@jccf.org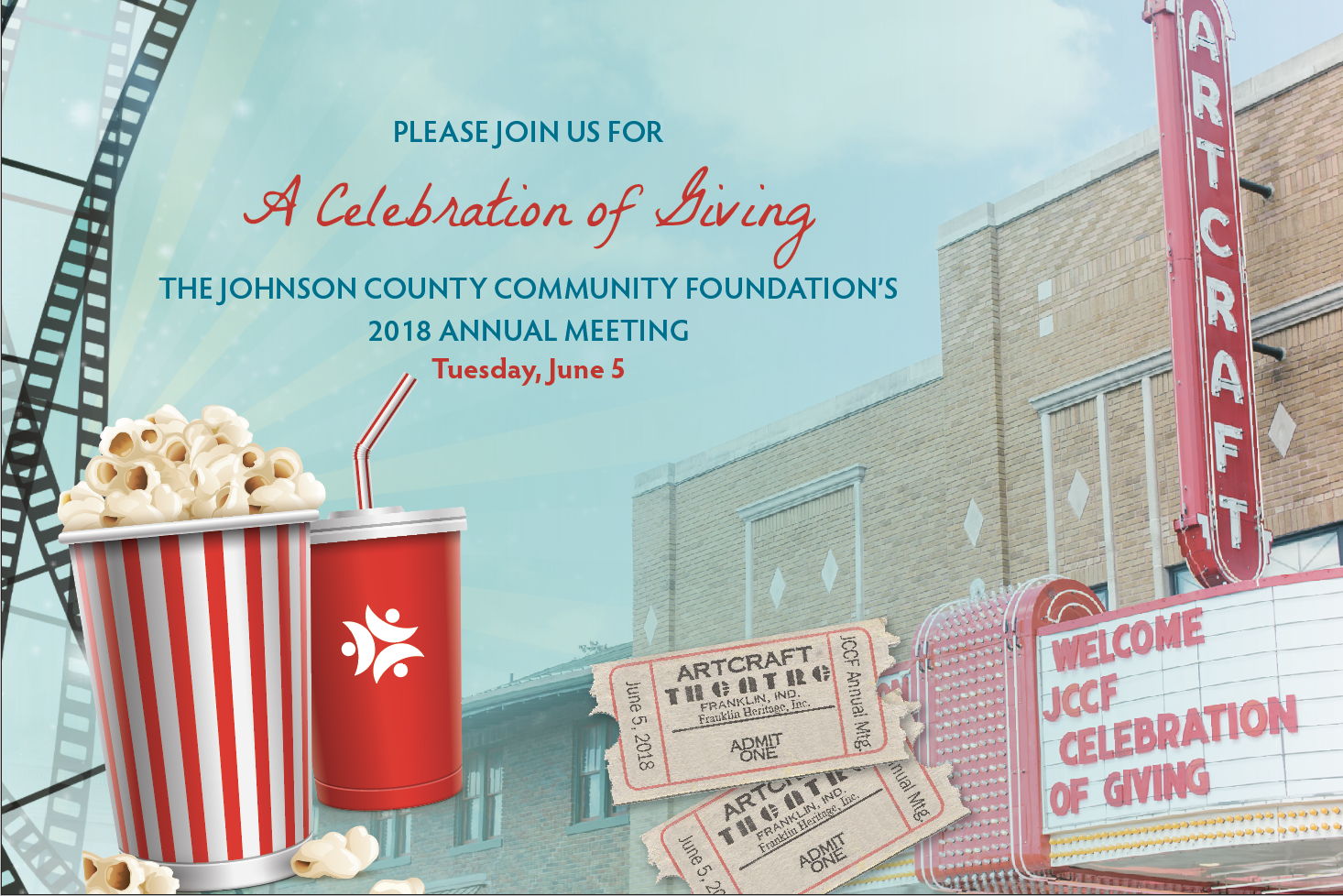 We spent the year investing in improving the quality of life in Johnson County. On June 5, we'll light up the stage with a celebration of giving – connecting people who care with causes that matter.
2018 Annual Meeting
Tuesday, June 5, 2018
5:00 p.m. Photos | 5:30 p.m. Gathering | 6:00 p.m. Program Begins
at The Historic Artcraft Theatre
We will recognize our donors and community partners, present the Spirit Award, honor our scholarship recipients and award the BIG grants.

Scholarship recipients have the chance to win an "On-the-Spot" scholarship (must RSVP and be present at the time of announcement to win).

Scholarship donors and recipients please arrive by 5:00 p.m. (pictures promptly at 5:00)

Business casual attire | Theatre snacks served | Tours of theatre available

Admission is free, but seating is limited. Please RSVP to Lee Ann at 317-738-2213 or LeeAnnH@jccf.org by May 22.