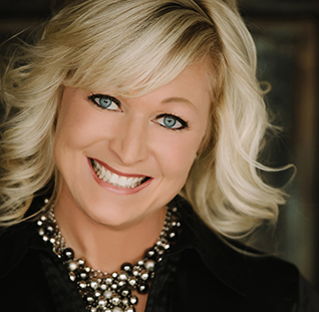 Chris Cosner
Board Member | The Daily Journal/SOUTH
Chris Cosner started at The Daily Journal as an account executive in 1994 and worked her way up to her current role as director of marketing and advertising for The Daily Journal newspaper and SOUTH magazine. In 2005, Cosner was instrumental in launching SOUTH magazine, an upscale lifestyle highlighting the people and cultural touchstones of Johnson County and southern Marion County. Now part of AIM Media, The Daily Journal continues to expand to include exciting new digital platforms.
Cosner is a long-time resident of Johnson County, where she lives with her fiancé, Dennis Drake. Cosner has one daughter, Kenna, who is attending classes at Indiana University Bloomington. Cosner herself earned a Bachelor of Science degree from IU. Prior to marketing and advertising, her career path included retail management for Limited Express, where she helped open new stores in Indiana.
Cosner currently serves on the Franklin Rotary Club past PR Committee Chair, Franklin Elks past PR Committee Chair, Johnson County Community Foundation Board member and past president of the Indiana Newspaper Advertising Executives Association of the Hoosier State Press Association Foundation. In the past, she has volunteered her time for the Greenwood Chamber of Commerce, the Builder's Association of Greater Indianapolis, the Old Town Greenwood Merchants Association and United Way of Johnson County.
In her spare time, Cosner enjoys shopping, baking, home decorating and trips to Florida, where her parents live six months of the year.
Back to Board Members