Color the County Mural Program winning mural artist and Whiteland Community Painting Day announced
Published: May 31, 2017 by Kim Minton, Vice President of Development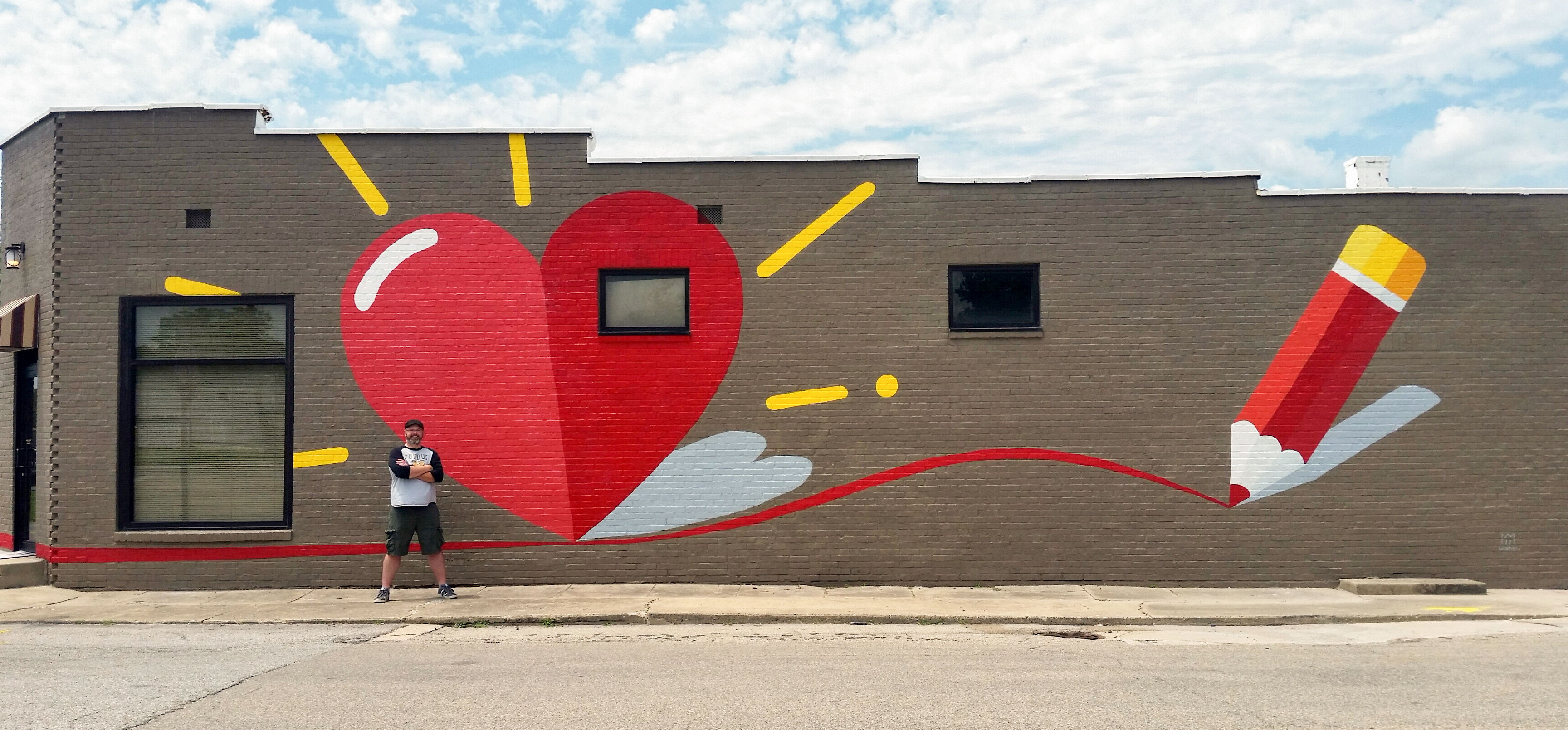 The winner of the Johnson County Community Foundation's (JCCF) Color the County Mural Program design contest for Whiteland and the first 2017 Community Painting Day were announced today.
Dave Windisch's mural design was chosen for the mural location at 530 Main St., Whiteland, IN. Windisch is the advertising and public relations director for Franklin Heritage, Inc. and The Historic Artcraft Theatre.
Color the County, an initiative of JCCF, joins the community and artists through the collaborative process of mural-making.
JCCF invites residents of all ages to help bring the mural to life this summer at the Whiteland Community Painting Day planned for Saturday, June 24, 2017 from 9:00 a.m.-12:00 p.m. Painting supplies and refreshments will be provided.
The second winning mural, location and painting date are being finalized and will be announced soon.
For more information visit www.jccf.org/mural-program/. Direct questions about the mural program to Kim Minton at kimm@jccf.org.
The Johnson County Community Foundation is a nonprofit public charity established in 1991 to serve donors, award grants and provide leadership to improve Johnson County forever.