Color the County Mural Program Winning Mural Artists and Community Painting Days Announced
Published: June 27, 2018 by Kim Minton, Vice President of Development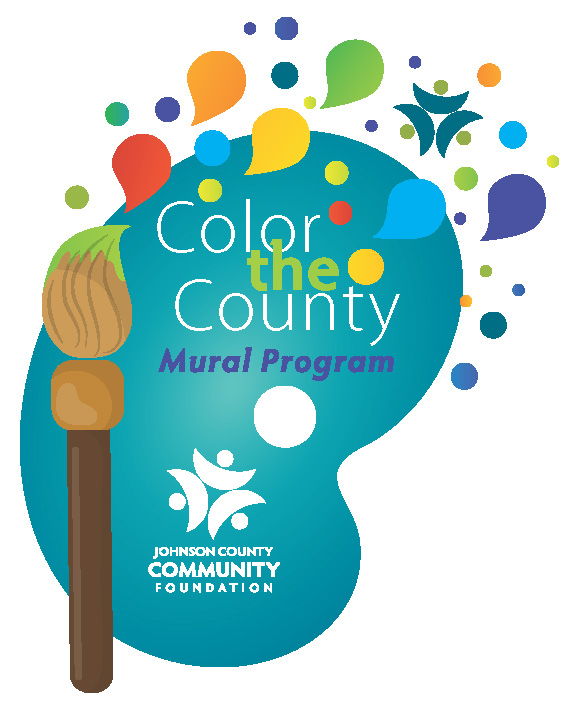 The winners of the Johnson County Community Foundation's (JCCF) 2018 Color the County Mural Program design contest and the 2018 Community Painting Days were announced today.
Erin Davis' mural design was chosen for the mural location at the S. Main Street bridge underpass in Franklin, IN. Davis the print master extraordinaire at Crystal Graphics in Whiteland, IN.
Andrea Light's mural design was chosen for the mural location at 100/102 E Main Cross Street Edinburgh, IN. Andrea is a graphic designer with a passion for making websites and turning the world into a more colorful place.
JCCF invites residents of all ages to help bring the murals to life this summer at the following Community Painting Days. Painting supplies and refreshments will be provided.
Franklin:
Date: Tuesday, August 7, 2018 from 6:00 to 9:00 p.m.

Location: South Main Street Bridge Underpass

Edinburgh:
Date: Saturday, August 11, 2018 from 9:00 a.m. to 12:00 p.m.

Location: 100/102 East Main Cross, John R. Drybread Community Center

JCCF established the Color the County Mural Program in 2016 to celebrate its 25th Anniversary. Color the County joined the community and artists through the collaborative process of mural-making to create three powerful artworks in Johnson County. In 2017, JCCF continued to support arts and culture in Johnson County through the county-wide mural program.
The JCCF Mural Program committee selected the winning mural designs and is finalizing Community Painting Day plans.
For more information visit www.jccf.org/mural-program/. Direct questions about the mural program to Kim Minton at kimm@jccf.org.
The Johnson County Community Foundation is a nonprofit public charity established in 1991 to serve donors, award grants and provide leadership to improve Johnson County forever. Learn more at www.jccf.org.