Cooking for a Cause 2021
Date: Sunday, August 15, 2021
Time: 1:45 - 4:00
Location: Garment Factory Events, 101 East Wayne Street, Franklin, Indiana 46131
Contact: Kim Minton | 317-738-2213 | kimm@jccf.org
Join the Give Back Gals for an evening of food and fun!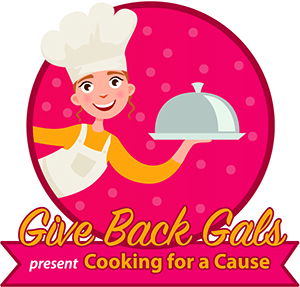 Experience delicious dishes prepared by an elite group of prominent Johnson County men. Your tips and donations will determine the Chef of the Event.
Doors Open at 1:45 pm
Event from 2:00-4:00 pm
Tickets
$35 each presale
$40 each at the door
$350 Reserved Table of 8
Register at the following link to purchase tickets and support your favorite chef.
This event is hosted by the Give Back Gals and supports Habitat for Humanity Johnson County, the Johnson County Community Foundation and Leadership Johnson County.