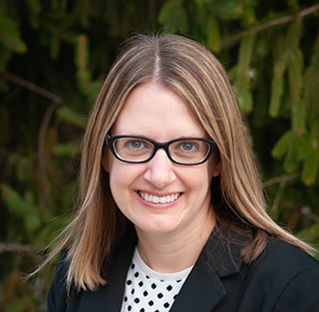 Krista Taggart
Board Member | Endress+Hauser, Inc.
Krista Taggart currently serves as Corporate Counsel of Endress+Hauser, Inc. At Endress+Hauser, Krista serves on the steering committee for the Community Career Education Forum to promote STEM interest in middle school students and helped introduce the CCEF Teacher's Grant Program this year. Prior to working at Endress+Hauser, Krista served as Corporation Counsel for the City of Greenwood for six years. She has also worked as a private attorney at the law firms of Benesch and Barnes & Thornburg LLP.
While working at the City of Greenwood, Krista became greatly invested in the community of Johnson County and is a big proponent of community parks, events, arts and civic involvement. The professional accomplishment she regards with the most pride is her involvement with the City Center Park Project in Greenwood, Johnson County's first splash pad and Greenwood's first fully accessible playground.
Krista was a founding board member of the Greenwood Fire Foundation and has served on the Board of Directors for the Indianapolis based art education nonprofit Art with a Heart. She is also a graduate of the United Way of Central Indiana's Generation NOW Leadership Program.
Krista resides in Bargersville with her husband Ryan, daughter Rory, and three dogs: Leia, Madelyn, and Puck. Krista cares deeply for the community in which she lives and works and is excited to further her impact through the Johnson County Community Foundation.
Back to Board Members