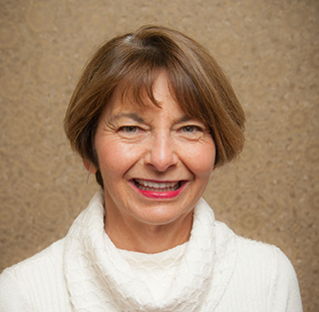 Marcia Grossnickle
Secretary | Retired Educator
Marcia Grossnickle has been an educator for more than 40 years with extensive experience in special education. She has taught and was an administrator in Illinois and Indiana public schools, a community college and served as a faculty member at both Butler University and Franklin College.
She began her career in Crawfordsville, Indiana, teaching elementary age students with multiple disabilities. She led the Special Olympics Competition in Montgomery County in 1972. During the late 1970s and early 1980s, she worked in Illinois teaching learning disabilities students at both grade school and high school levels and developed a work/training program for high school students. She taught ABE/GED courses at Kishwaukee Community College.
In the 1990s, she began teaching and advising at the college level. For 17 years, she taught at Franklin College (special education) and also supervised in the public school system. She taught for four years at the graduate level at Butler University. Marcia served as advisor to the Best Buddies Chapter at Franklin College and was recognized in 2010 as Advisor of the Year for the state of Indiana.
Marcia has served as a volunteer with several organizations including Franklin Heritage and the Interchurch Food Pantry of Johnson County.
Marcia has undergraduate and graduate degrees from Ball State University and is an honorary alumna of Franklin College. She lives in Franklin, Indiana, with her spouse Ted and loves being with her grandchildren and two children. She enjoys reading, traveling and cooking in her spare time.
Back to Board Members