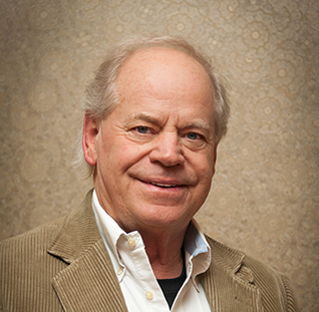 Mike Jarvis
Board Member | Jarvis Enterprises
The Jarvis family has a rich history in Johnson County philanthropy, beginning when Mike and his wife Sandy moved here in 1983. He was a founding member of JCCF and has been a board member and served on various committees. In the early years of the Foundation, Mike and Sandy started the Johnson County 4-H endowed fund to continue to grow and support the activities of the 4-H organization forever. He currently supports his church and many civic programs in Franklin.

Mike has a bachelor's degree in business administration and economics from Manchester College and was a highly engaged member of Manchester's Board of Trustees for 10 years and serves on the Students First! Campaign Cabinet.
From vehicle power systems to satellite communications to real estate, Jarvis has succeeded worldwide. In 1983, he founded Franklin Power Products, which grew to 2,700 employees at 16 locations in the United States and Canada. Ford, GM, Chrysler, Nissan, International and Toyota were among its customers for engines, transmissions and electrical systems. After selling the company to Delco Remy, Jarvis served as president and manager of that Powertrain Division until 2004. Then, he established Jarvis Enterprises, with numerous companies engaged in telecommunications, automotive technology, real estate, farming and health technology. While family, entrepreneurship and business fills much of his life, Jarvis also is active in automotive racing and race car engine development for USAC Sprint Car racing.
Back to Board Members