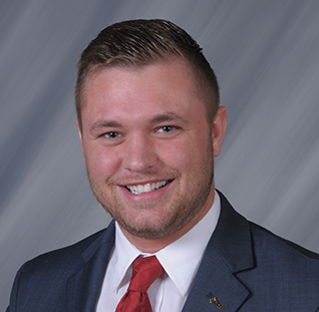 Ryan Haddan
Board Member | KeyBank
Ryan is a Licensed Branch Manager with KeyBank where he helps clients meet and exceed their financial goals. He has been a registered investment professional since 2014.
Ryan resides in Trafalgar with his wife Leslie, son Maxwell and dog Lily. He was born and raised in Prince's Lakes where his parents still reside.
Passionate to promote opportunities from Johnson County, Ryan serves on the JCCF Investment Committee and has previously served on the board for the Whiteland Community Day.
Back to Board Members