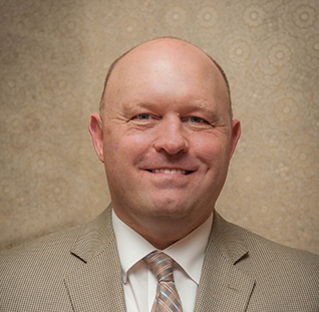 Todd Pritchett
Board Member | Greenwood Community Schools
Todd has served as an educator since 1991. He was a teacher and coach for nine years, building principal for six years and superintendent for seven years before moving to Greenwood where he has served as assistant superintendent at Greenwood Community Schools since 2013.
Todd and his wife Tina are the proud parents of three daughters and a son, all who attend Greenwood Schools.
In regards to academic preparation, Todd earned his Bachelor of Arts degree while attending the University of Evansville, his Masters of Science from Indiana University and Educational Specialist degree from Indiana State University.
He has served in a variety of roles for volunteer youth organizations and served terms on a Community Park Board. Todd also was appointed to the Orange County Economic Development Partnership Board while serving as Superintendent of Springs Valley Schools in French Lick and, currently, serves as a board member for the Johnson County Community Foundation.
Todd's hobbies include family time, watching his children participate in extra-curricular activities and the outdoors.
Back to Board Members