Beautifying our public spaces enriches our lives
Published: October 24, 2016 by Kim Minton, Vice President of Development
BEAUTIFYING OUR PUBLIC SPACES ENRICHES OUR LIVES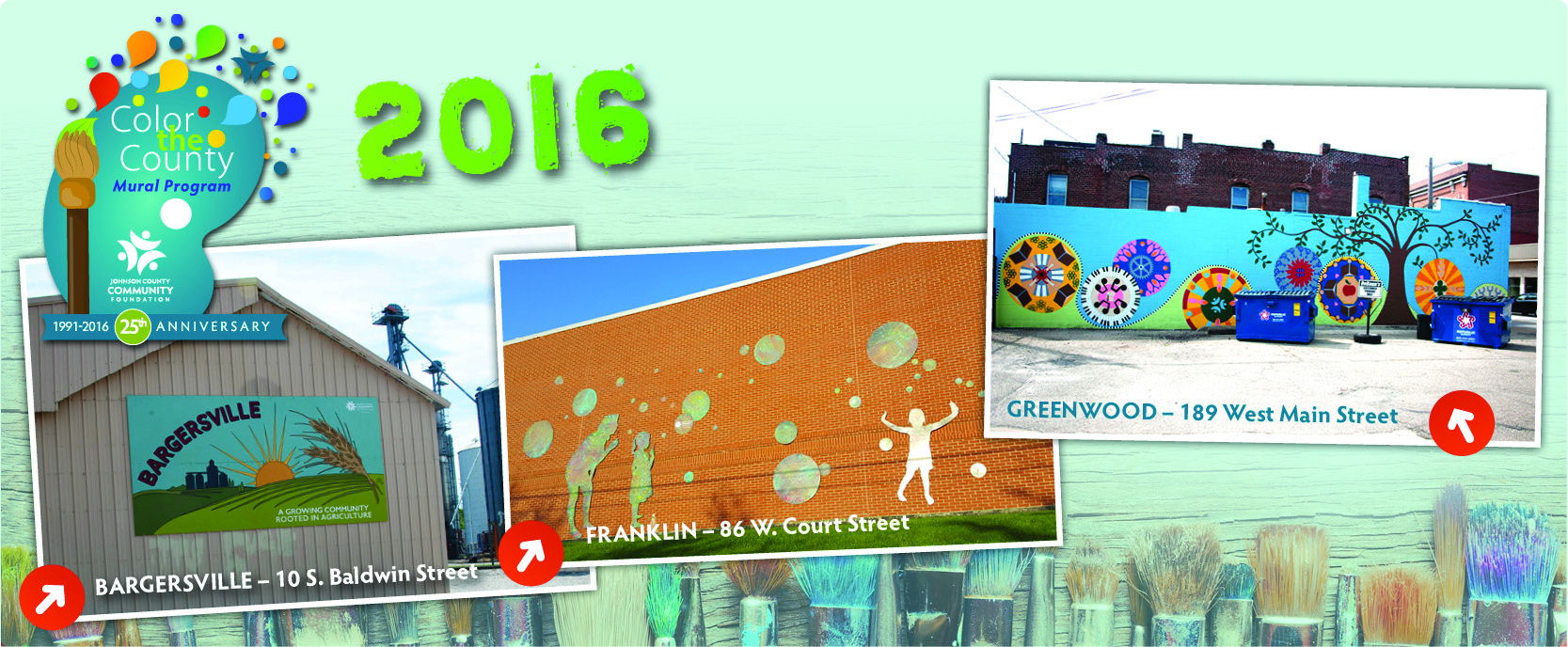 The phenomenal success of the 'Color the County' mural program is a reflection of the ever-increasing dedication and enthusiasm of JCCF volunteers and community partners! I would like to personally THANK YOU for joining us on the community painting days. This event would not have been a success without your involvement. Because of your support we were able to 'paint the town'!
View our photo slideshow of our mural painting day photos here.
If you would like to see JCCF continue to 'paint the town' we need your support of time and treasure. By joining JCCF's Circle of Friends program, you ensure that JCCF will continue to execute our mission of 'connecting people who care with causes that matter' through the arts, health & human services, agriculture, civic and community development, scholarships and enrichment.
Please visit jccf.org/donate to give.
Thanks again for painting with us!

Kim Minton, JCCF VP of Development
© Johnson County Community Foundation 2015
398 South Main Street | P.O. Box 217 | Franklin, IN 46131 | 317.738.2213 | www.jccf.org