Community Impact
Our Johnson County Community Foundation (JCCF) is dedicated to building a dynamic platform for philanthropy and community service.
We are diligent about staying in touch with the communities we serve. Our board of directors and staff are fully engaged in the county. They actively collaborate with other community organizations and local leaders to assess area needs and identify opportunities so we can respond responsibly.
As our county grows and changes, our community needs change, too. We will continue evaluating the situation and exploring new funding models to meet the challenge. Partnership and collaboration will be the key for the public, private and nonprofit sectors.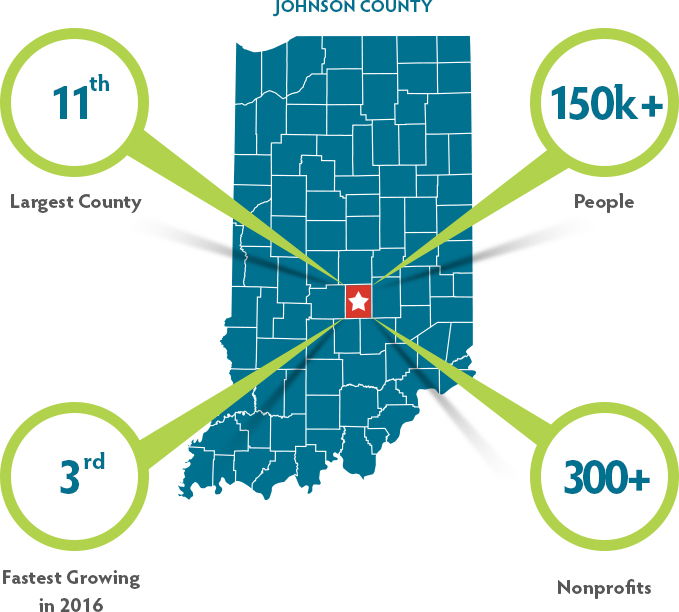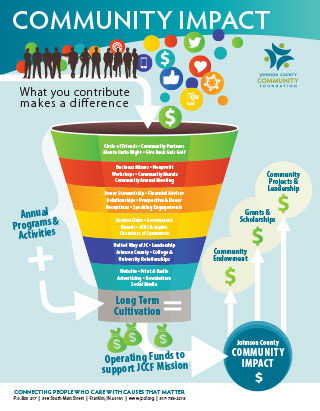 Thanks to generous leadership, volunteers, donors and community partners, we can support key causes that will have a positive community impact.
View Infographic