Nine organizations awarded grants to further work in the Johnson County community
Published: August 9, 2023 by Kim Kasting, president & CEO
The Johnson County Community Foundation (JCCF) recently awarded a total of $213,500 to support the vital work of organizations responding to the many needs in the Johnson County community. In the first half of 2023, JCCF entertained applications for community minded, collaborative programming. Grant awards include funding for arts/culture, community & economic development, education, seniors, and health & human services programs.
The Foundation grants committee selected eight organizations to receive a grant during the 2023 Bigs Unrestricted Granting cycle. The Bigs cycle required that requests be no less than $20,000 and no more than $30,000 for any one proposed program.
JCCF manages an extensive Grants Program. The annual program offers grants to nonprofit organizations for charitable programs and projects in Johnson County, Indiana or serving Johnson County residents. The 2023 Bigs grant awards reflect the Foundation's mission to enhance the quality of life for all citizens of Johnson County.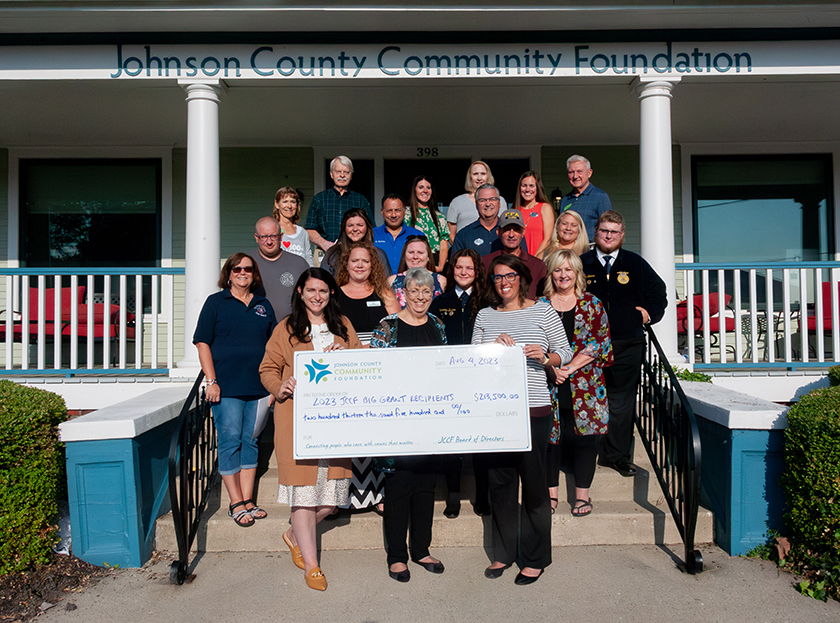 A complete list of grant recipients can be found below and at www.jccf.org/grants.

Organization receiving grant, program name and amount awarded
Aeronautical Center of Technology – Flight Simulator Program, $20,000


Amity Volunteer Fire Department, Inc. – Saving Lives in Johnson County with the Jaws of Life, $30,000

Franklin Community High School FFA Alumni and Supporters – Franklin FFA - ACE Building Fund, $23,500
Friends of the Greenwood Public Library – Early Literacy with Fable the Fox, $20,000
Gateway Services, Inc. – Access Johnson County Public Transit, $25,000
Interchurch Food Pantry of Johnson County – Permanent Drive-Thru Distribution, $20,000
Johnson County Senior Services – Going the Extra Smile, $25,000
Reach For Youth, Inc. – Mental Health and Positive Youth Development Services at Clark Pleasant Schools, $30,000

Boys & Girls Club of Johnson County – After-School Expansion Program, $20,000