Featured Fund: 100+ Women Who Care Endowment Fund
Published: June 25, 2020 by Johnson County Community Foundation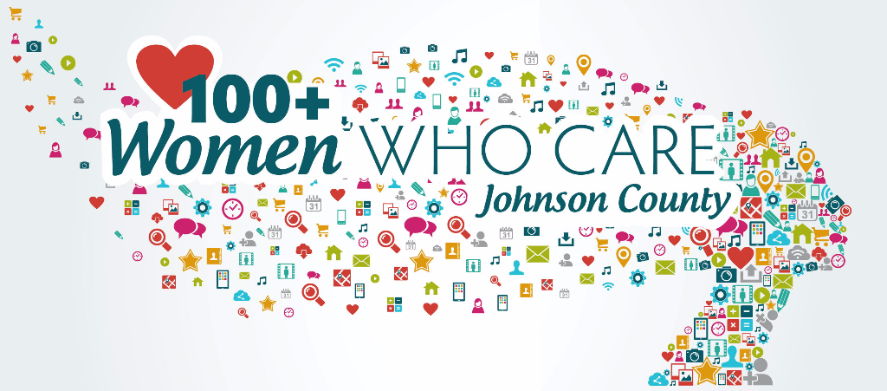 The 100+ Women Who Care Johnson County Endowment Fund was established in 2019 to support a wide variety of community causes in the future. The 100+ Women Who Care Johnson County group formed in 2015 and since the first meeting in 2016, has granted $200,000 into the community organizations listed below. The group convenes quarterly, and within an hour gives away thousands of dollars with no programmatic strings attached to the dollars. Each woman commits $500 annually and $100 goes to a JCCF fund for the future, and the other $400 is allocated to an organization at each of those quarterly meetings. The group is lively, energetic and enthusiastic about dedicating much-needed financial assistance to the chosen organizations.
The 100+ Women Who Care Johnson County group has been so successful since inception that in addition to the awarded organizations, in 2019 they established the permanent fund for the future, leveraging a $2 for $1 Lilly Endowment match for each new dollar contributed. Since the permanent fund's establishment, the women have contributed approximately $13,000, leveraging $26,000 in Lilly Endowment matching contributions. This fund is a "forever" fund, giving much needed support to a wide range of organizations.
Anyone is welcome to join the 100+ Women Who Care Johnson County group and information can be found here or by liking the 100+ Women group on Facebook.
100+ Women Who Care Johnson County grant recipients
as of June 2020
Interchurch Food Pantry
Esperanza Ministries
Haven Sanctuary for Women
Boys & Girls Club of Franklin
United Way of Johnson County (No Place to Call Home)
KIC-IT
Hope for Hearts Horse Farm
The Social of Greenwood
Girls on the Run Johnson County
Girls, Inc. of Johnson County
Youth Connections
The Alex and Ali Foundation
Bridges Alliance of Johnson County
Beats for Bristol
Beacon of Hope Crisis Center
Johnson County Public Library Foundation
Access Johnson County