Featured Fund: Humane Society Endowment Fund
Published: January 15, 2020 by Gwen Stefani, Super Dog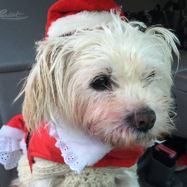 Humane Society Endowment Fund –
After several years of growth, increased community support, and focused leadership, the Humane Society of Johnson County (HSJC) established an endowment to help prepare for the future, to save animals like me for years to come.
Endowments are permanent funds which are held in perpetuity. They begin with a minimum principal balance, which can be added to at any time, and only the investment income is expended annually. Because of their structure, endowments can provide long-term sources of funding. As an example, an endowed account with a $100,000 balance and an investment return rate of 5% will provide $5,000 to spend each year. An endowment with a $1,000,000 balance with the same return rate would provide $50,000 to spend annually! As the principle balance grows, so does the spendable amount. Imagine what HSJC could do with an extra $1,000, $10,000, or even $50,000 each year. The possibilities are endless!
The HSJC endowment will not just support cats and dogs like me for one year, or even one generation, but forever. Many of you know my story; I was left tied to a fence in the middle of winter, with frostbitten paws and covered in snow and dirt. The kind hearts at HSJC took me in, got me the medical attention I needed, and truly saved my life. Now, my mouth is forever stained with pink lipstick from the kisses of my new mom! Your generosity will help homeless and needy animals like me find the love and warmth (but maybe NOT the lipstick) they want and need.
Gwen Stefani, Super Dog
Support the the Humane Society Endowment Fund at JCCF today!