How can you help during the Covid-19 pandemic?
Published: October 26, 2020 by Johnson County Community Foundation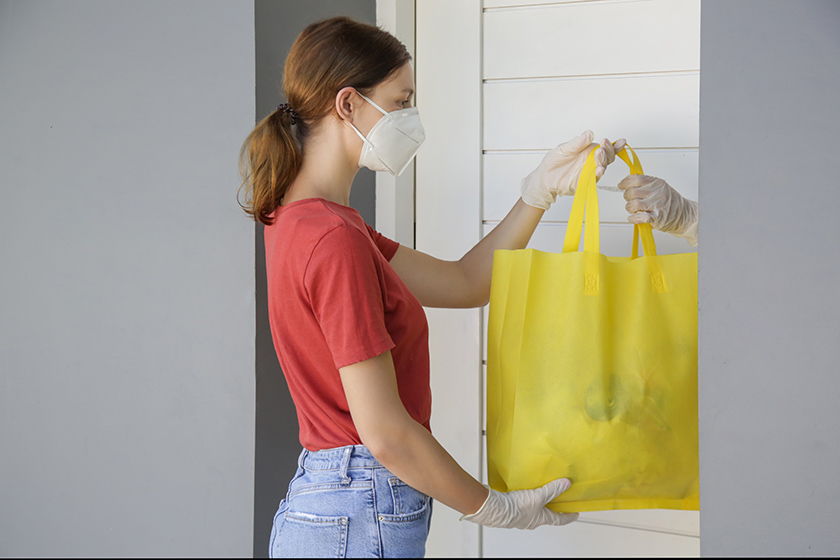 You're washing your hands. You're avoiding large gatherings. But, in addition to taking all the steps to follow crucial safety guidelines for yourself and your family, what can you do to help those affected by the COVID-19 pandemic?
Donate to nonprofits helping to respond to COVID-19 – and your other favorite causes as well.

The problem: COVID-19 is creating new needs, while putting enormous financial pressure on all nonprofits. From medical and public health needs related to the response to economic uncertainty impacting vulnerable populations, the COVID-19 pandemic is creating unmet needs above and beyond the usual. The nonprofits working directly to meet those needs require more resources to do so. At the same time – all nonprofits are feeling the pressure, even if they aren't directly responding to the crisis. Nonprofits are also having to cancel many of their usual programs and fundraising events out of concern for public safety. Most nonprofits have limited financial reserves to carry them through lean times ahead, putting them in a difficult spot.

What you can do: Consider making a donation to directly help combat the COVID-19 pandemic. All nonprofits you care about will need your financial support in this time; sustaining your support at your usual levels or increasing it will help these organizations get through the crisis and continue their important work.


Volunteer for organizations that are providing critical services in your community.

The problem: Due to health and safety considerations, many regular volunteers, particularly those who are at higher risk, need to restrict their usual commitments. This will leave nonprofits who depend on these volunteer resources shorthanded in delivering critical services.

What you can do: Reach out to local charities and ask how you can best support them with your time, keeping safety in mind. You can also search online for volunteer opportunities in your area. Nonprofits are also making adjustments to help keep volunteers safe – for example, meal delivery services for the elderly may move to a system of leaving a meal on a doorstep instead of bringing it inside. Yet they may still not have enough volunteers to meet all the need, and you could fill an important gap if you were able to safely take on some of those necessary tasks.


Your voice is powerful—use it to advocate for those who need our help.

The problem: People are worried, but not sure what they can do to help. Additionally, the problems created by COVID-19 are too big for any one individual or group to tackle, and needs will vary widely by community.

What you can do: Share information with your friends and network on social media, about how you are coping during this time. Be a voice for how people can help each other, while staying safe. As you learn about how people are being affected and what the needs are, share that information – and tell people what you are doing to make a difference. Remind people to keep supporting the charities they care about. Share local volunteer opportunities and where people can give to help those impacted. Seeing your example will help those in your network to realize that they can take action too. Even during a crisis, we can support each other. Speaking up for the needs that exist and sharing how you are helping can inspire others to action as well.