JCCF receives Chamber award
Published: March 1, 2020 by Johnson County Community Foundation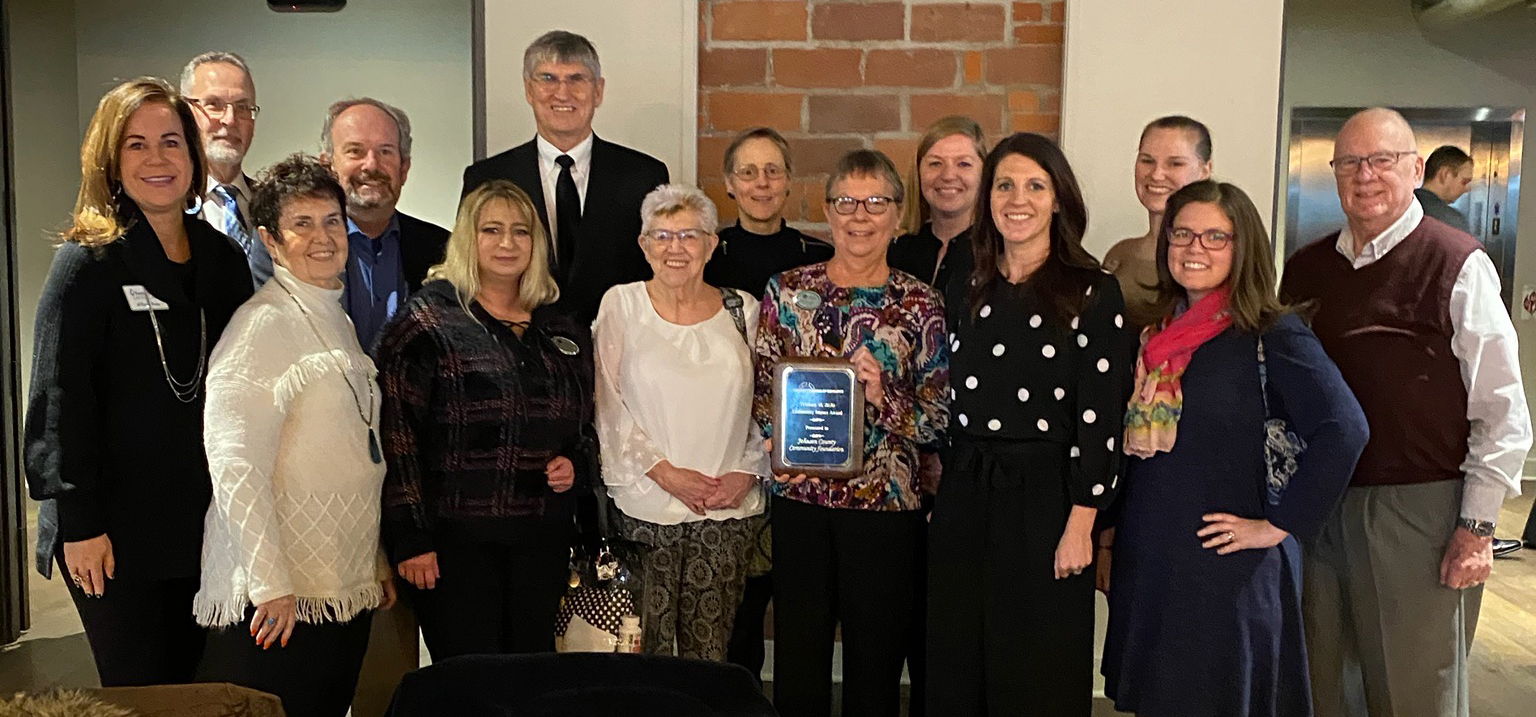 On February 13, 2020 the Franklin Chamber of Commerce presented the Johnson County Community Foundation (JCCF) with the Community Impact Award. The Community Impact Award recognizes a Chamber business or organization that has demonstrated outstanding business success in the areas of growth, stability and commitment to quality of life and overall contributions to the community.

The award nomination described JCCF in this way, "What's really special about the community foundation is that they help average, caring people be philanthropists. You don't have to have a million dollars to make a difference! By giving just a small amount to JCCF, anyone can support a cause that matters to them."
JCCF was well represented at the awards luncheon with 16 board and staff members attending and was quite honored to receive this prestigious award!