How to apply for a scholarship
The Scholarship application process is detailed with various deadlines. Due dates depend upon the scholarship(s) you are seeking. Please read carefully so you can take full advantage of the funds we offer each year. A missed deadline is a missed opportunity.
Our goal is to streamline the application process, and we do that using our Johnson County Community Foundation (Indiana) form. Applicants will fill out the common form one time and then submit additional information specific to each scholarship being pursued. In addition, there are a few scholarships, such as the Lilly Endowment Scholarship, that use unique applications, and we provide a separate link for each one.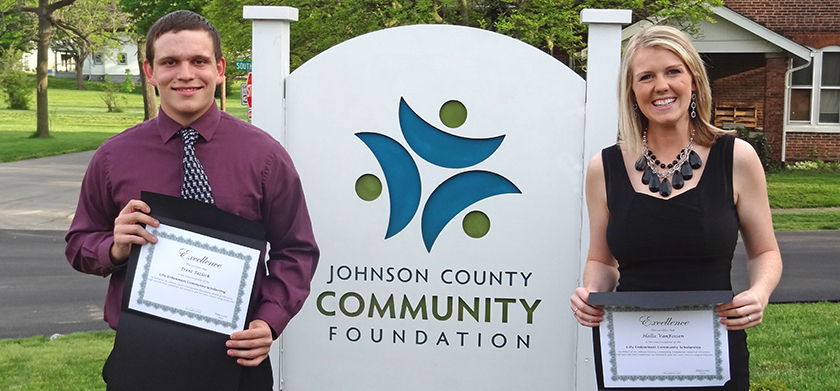 2021 Scholarship Application Links and Deadlines
Common Form Application
The Common Form Scholarship application is now closed.
(The 2021 application opened on January 1, 2021 and closed on February 22, 2021.)

---
Renewal Application
The Renewal Scholarship application is now open.
Except for George and Marie Buckner Pitcher Charitable Trust Scholarship and the Marion and Eva S. Peeples Trust Scholarship renewals. Renewal links for these will be sent by email to those eligible.

(The 2021 application opened on January 1, 2021 and will close on May 31, 2021.)

---
Unique Applications
Lilly Endowment Community Scholarship application is now closed.
July 16, 2020 – Application opened
August 19, 2020 – Application closed at 5:00 p.m.
August 21, 2020 – Recommendations were due by 5:00 p.m.
Early October 2020 – Top candidates were notified via email
December 2020 – Recipients announced



---

Mitzi Harris Martin Healthcare Scholarship


(The 2021 application opened on January 1, 2021 and closed on February 22, 2021.)


---

If you have questions, please email Stephanie Fox.

---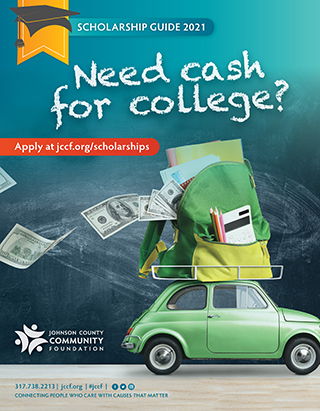 JCCF produces an annual Scholarship Guide. The 32-page brochure gives a comprehensive overview of scholarship opportunities and application steps. View it here, pick up a copy from your school guidance office or stop by JCCF.
View Scholarship Guide
Note: The Scholarship Guide is a 32-page pdf document (3.2 MB file).
---
WANT TO KNOW MORE ABOUT APPLYING FOR A SCHOLARSHIP?
Visit with your guidance counselor first. | Refer to our scholarship guide.
NEED TO KNOW MORE ABOUT JCCF SCHOLARSHIPS? Contact JCCF today.

Email: Stephanie Fox, Program Officer, Grants and Scholarships