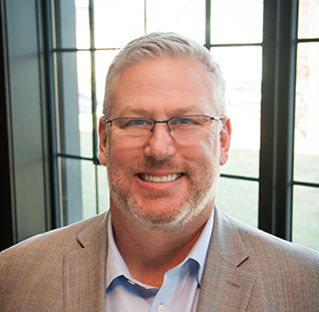 Bryan Epperson
Board Member | Abplanalp, Woods and Epperson Wealth Management of Raymond James
Bryan has always had a strong desire to help people and feels there is nothing more rewarding than helping his clients achieve their financial goals and aspirations. Bryan's financial services career began in 1999 and moved to Raymond James in 2016.
Bryan graduated with a Bachelor of Arts degree from Franklin College in 1993. He was inducted into the Franklin College Athletic Hall of Fame in 2015 and selected to serve on the Franklin College Alumni Council in 2017. Bryan continues to serve the college as a member of the Alumni Council and Athletic Hall of Fame committee.
Originally from Franklin, Bryan and his wife Khristina live in Bargersville with their five children; Paige, Brooke, Bryce, Chase and Reise. Bryan and his family are members of Saints Francis & Clare Catholic Church.
Bryan's Organizational involvement:
Member of the Investment Management and Consultants Association (IMCA)
Leadership Johnson County 2017 graduate and board member
Johnson County Community Foundation
Board member of the Franklin Chamber of Commerce
Back to Board Members