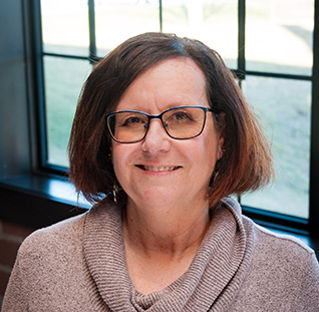 Dana Monson
Board Member | City of Franklin
Dana Monson is the Community Development Specialist for the City of Franklin. This role includes working directly with companies looking to locate here for the first time or expanding their business in Franklin. She assists companies with their incentive package and the process, and handles all compliance reports for these abatements. In addition, she works with the Franklin Development Corporation on housing and façade projects, staffs the Public Arts Advisory Commission and the Economic Development Commission and works on a wide variety of community development, quality of life projects.
Dana has been a resident of Indiana and part of the community of Franklin since 1988. She is a 2010 graduate of Leadership Johnson County and still participates in a variety of committees as well as facilitating the class economic development day program. In her previous role as economic development director for the county, she received the 2018 Duke Energy Excellence in Economic Development Partner Achievement Award. She is a board member for the Johnson County Senior Services and Discover Downtown Franklin. She also is the Board President for the Amity Community Volunteer Department, assisting the department as support personnel. Dana is very passionate about the community and giving back in response to all the support she has received over the years.
Dana currently resides just outside Franklin with her family, two Dachshunds, 6 chickens and a duck named Jim. She spends as much of her free time as possible with her grandchildren and supporting them as they grow.
Back to Board Members