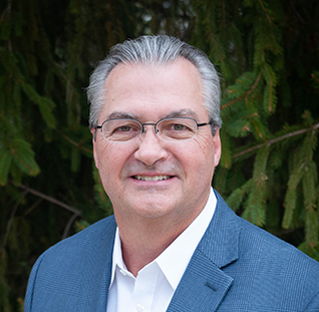 David Payne
Board Member | Winchester Place
David has lived in Johnson county since 1961 and currently resides in Greenwood with his wife of 28 years, Garnet Vaughan. David served the citizens of Greenwood as a police officer for 29 years, retiring in 2005. During that time, he served in every leadership role including Assistant Chief of Police. David and Garnet started their business, Winchester Place, a special event facility, in 1998 and continue operating it today.
Through the years, David has volunteered his time and talent to several organizations giving him diverse non-profit experience from education to social service to government and business advocacy.
Greenwood High School Partners in Education

Greater Greenwood Chamber of Commerce


Current Member
Past Board Director
Member Business Advocacy Council – Past Chair
Active Volunteer – Golf Outing, Taste of the Southside

City of Greenwood Comprehensive Plan Committee


Transportation Committee Chair

Greenwood/White River Township Merger Committee


Infrastructure Committee Chair

City of Greenwood Storm Water Board


Current Board Member since its inception

Youth Connections

Community Volunteer


Greenwood Sertoma Club -- WAMMFest
Johnson County Community Foundation – Mural Program
As evidenced by his active civic involvement, David believes citizens have a responsibility to make a positive impact on their communities, and to give back whenever and wherever they can.
"Having the opportunity to be formally involved with the Johnson County Community Foundation, whose main role is connecting people who care with causes that matter, is exciting because it aligns with my belief that if you live in a community, you should be involved in the community and give back. Sometimes organizations talk a good talk, but don't follow through. But in the case of the Johnson County Community Foundation, their actions speak louder than words."
When David is not volunteering, he enjoys playing golf, traveling with Garnet, and visiting family and friends.
Back to Board Members