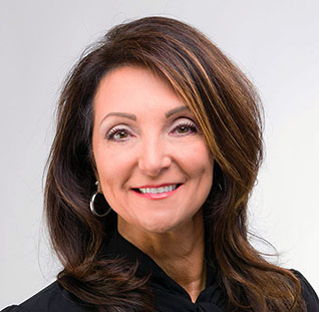 Susie Qualls
Treasurer | Community Volunteer
Susie has been a resident of Johnson County for more than 25 years. She is a graduate of the University of Indianapolis School of Nursing and is a retired RN, having worked for Community Health Network for more than 30 years.
She and her husband, Jeff currently reside in Bargersville. She has three children Allie, Evan and Lauren and one grandson, Brody. Her daughter, Allie and son in law, AJ, are eagerly anticipating the arrival of twins in July.
Susie is very active in her community. She currently serves as President of Bargersville Main Street, which started the first Farmers Market in downtown Bargersville in 2018. She serves as the President of the Bargersville Parks and Recreation Board and served on the Bargersville Town Council.
Susie has been on the volunteer committee for the Johnson County Community Foundation Monte Carlo event for several years. She also volunteers for the Johnson Memorial Hospital Foundation and Saints Francis and Clare Church. Susie and her husband are also proud members of the Indianapolis Zoo's Lowell Nussbaum Society.
In her spare time, Susie enjoys traveling, attending Colts games, and most of all, spending precious time with her family.
Back to Board Members