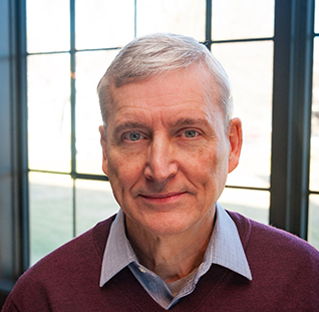 Wesley Klutts
Board Member | Johnson County Public Library
Wesley (Wes) Klutts graduated from Greenwood High School and received his BS in General Business Administration from Ball State University. He earned an MBA from the University of Indianapolis. Wes retired from banking after 40+ years of service. After a year of being retired, he rejoined the workforce as the financial manager of the Johnson County Public Library, where he currently works. During his banking years, Wes held positions as a trust officer, investment officer, chief financial officer, retail controller, financial analyst, and sales & service support manager. During his career, he also served as adjunct faculty for the University of Indianapolis, acquired a real estate broker license, became a CPA and a CFP.
Wes spent a number of years on the board of the United Way of Johnson County and is currently on its Administration and Finance committee. As part of the UWJC, he assisted on many of their programs, such as Agency Evaluations, Loaned Executive, Fast Track, and Christmas Angels . He is also on the Investment committee of the Johnson County Community Foundation and supports various local community organizations.
Wes and his wife, Susan, recently moved to Franklin, while their son, David, resides in Westfield. Once they are settled, they plan on adding a new member to their family (the four legged kind).
Back to Board Members