Thanks for making Giving Day the most generous day of the year!
Johnson County Community Foundation (JCCF) is pleased to announce that Giving Day raised $205,902.79!
We credit joint efforts of our participating organizations and partners in making this possible.
Franklin Education Connection – $34,130.67

Gateway Services Johnson County Arc – $21,999.44

Girls Inc. of Johnson County – $29,062.49

Greenwood Christian Academy Cougars – $2,234.69

Humane Society of Johnson County – $16,665.36

Interchurch Food Pantry of Johnson County – $62,208.90

United Way of Johnson County – $39,601.24

A one-day $70,000 match challenge
On June 21, 2018 JCCF launched our first ever Giving Day – a special one-day fundraising event designed to promote the philanthropic spirit and support participating nonprofits.

Giving Day was hosted by the JCCF for seven of the county's nonprofit organizations who chose to participate. Every donation made on June 21 from 12:00 am-11:59 pm was proportionally matched from a pool of $70,000 made possible by JCCF, the Elba L. and Gene Portteus Branigin Foundation and an anonymous donor. With the match dollars, a total of $205,902.79 was raised for our participating organizations.
And because we wanted to make the most of every minute available, Giving Day was the longest day of the year – the Summer Solstice!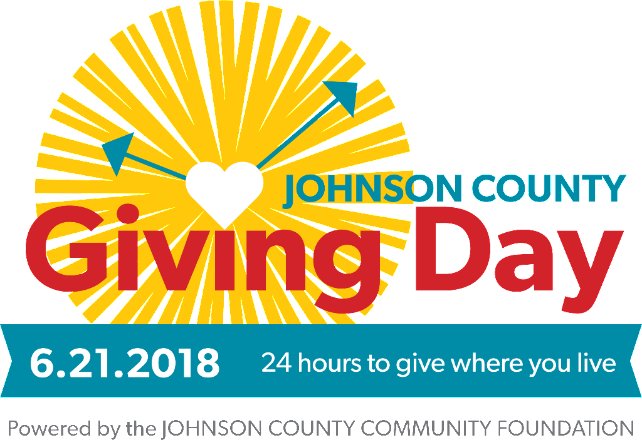 Special thanks to our sponsors who helped make this day possible.
The Elba L. and Gene Portteus Branigin Foundation

Johnson County Farm Bureau, Inc. and Indiana Farm Bureau Insurance
Growing capacity
Giving Day provided a platform for participating organizations to generate donations by increasing awareness for who they are, what they do and what help they need. Thanks to the Giving Day event, and related preparatory training, the nonprofits learned how to:
Tell their stories

Build organizational capacity

Lead conversations with donors

Grow their endowment funds

Raise major gifts, and

Develop digital fundraising skills