Color the County
Our Color the County is an artful collaboration that connects people who care with causes that matter. And in this case, what matters is improving the cultural fabric of our community through public art.
The Johnson County Community Foundation (JCCF) launched the countywide mural program in 2016 to celebrate our Foundation's 25th Anniversary. Coloring the county was the perfect way to party and the mural program was our gift to the community.
We developed the initiative to live on through future artistic efforts, and our goal is now a reality. Each year we invite local artists to participate in a design competition and the designs are brought to life through Community Painting Days.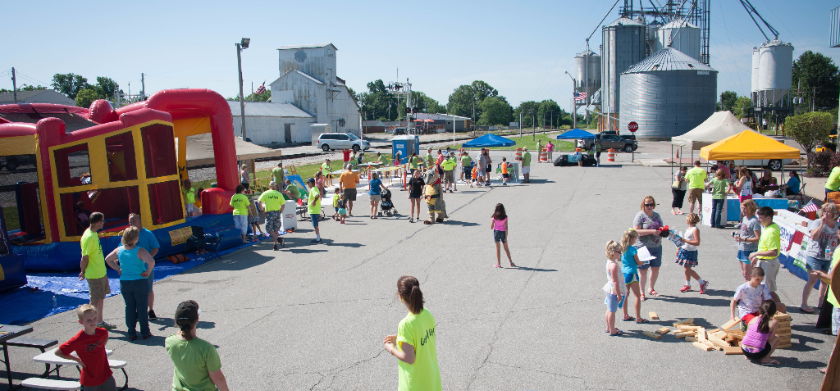 2020 Mural Program
Local artists, emerging artists, art students and creative community members were invited to submit mural designs by Friday, June 19, 2020 for the Color the County Mural Program's 2020 selected location in Bargersville. The submissions are now being reviewed and the selected design will be announced soon. Stay tuned for the coming announcement!
2020 MURAL LOCATION
Bargersville, IN: 89 S. Baldwin Street, Taxman Brewing (west facing facade)
Direct questions to Kim Minton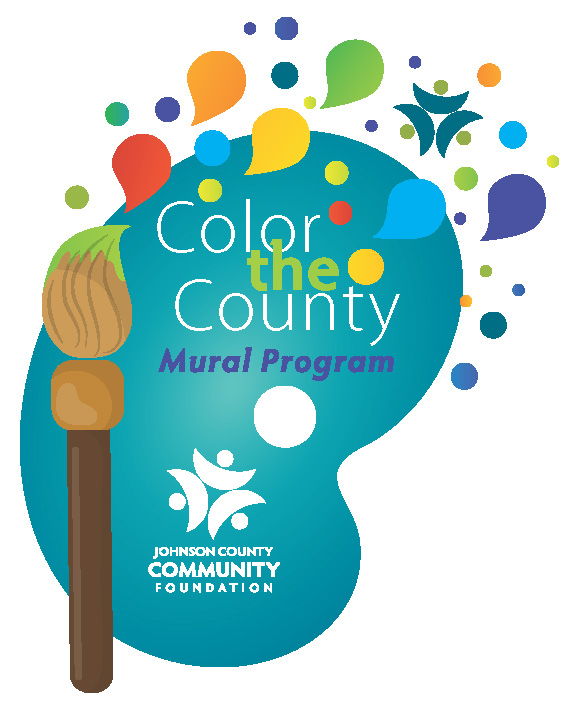 Support for the mural program provided by
Elba L. and Gene Portteus Branigin Foundation
Indiana Arts Commission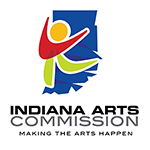 2019 Mural Program
In 2019, JCCF added two murals – one in Franklin and another in Trafalgar. We celebrated each work of art with a summer Community Painting Day where residents of all ages helped us bring the murals to life.
FRANKLIN
Shannon McKeon's mural design was chosen for the mural location at 249 S. Main Street, Richards Brick Oven Pizza in Franklin, IN. McKeon is Prepress & Graphics Manager at Dynamark Graphics Group Indianapolis.
The Community Painting Day was June 29, and the mural is now complete. Visit Richards Brick Oven Pizza and snap a photo by the mural. Tag us on social media!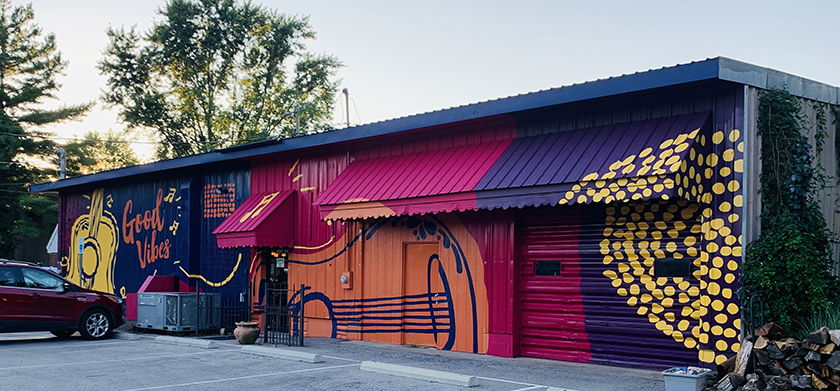 TRAFALGAR
Creative Council's mural design was chosen for the mural location at 800 S. Indian Creek Drive Trafalgar, IN. Artists include: Chrissy Robertson, Creative Director at Hightower Graphics in Indianapolis; Meredith Pierson, CSR at Renaissance Electronic Services in Indianapolis; Patrick Tisdale, Painter, President of Creative Council of Franklin; and Elissa McKee, Co-Owner of 1823 Bakehouse in Franklin and Coffee Grrrls in Bargersville.
The Community Painting Day was August 17 where the mural was brought to life. Be sure to look for the mural while traveling by Indian Creek Schools on State Road 252. The mural is located on the west wall of the Indian Creek Learning Center.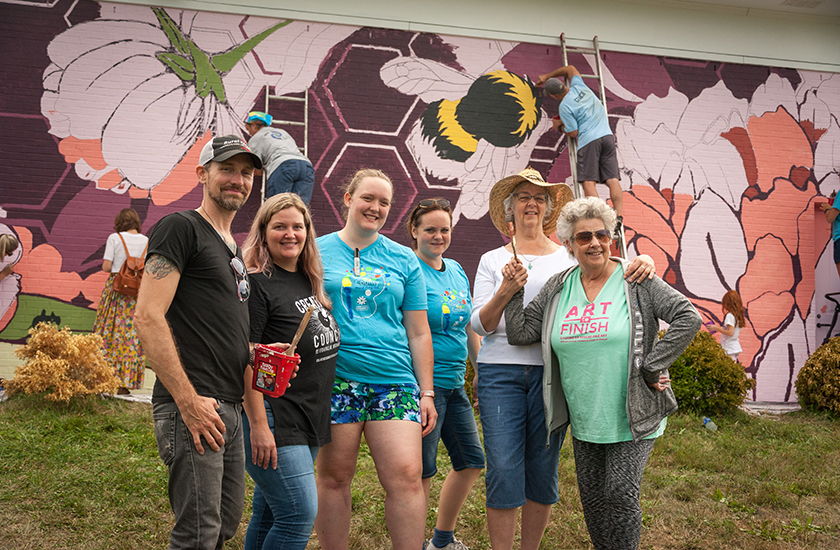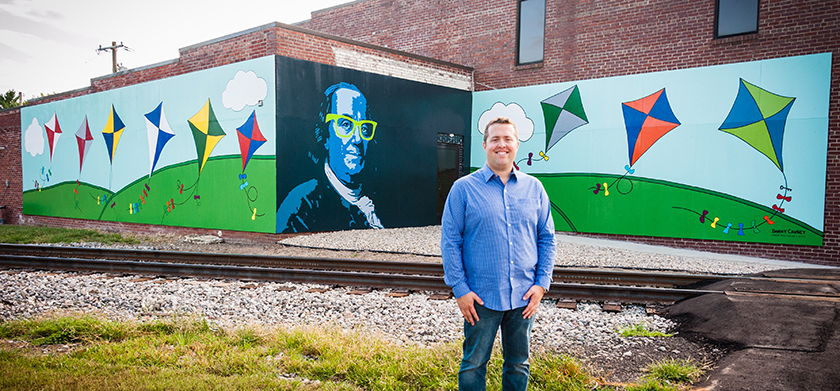 FRANKLIN
315 E. Jefferson Street • Artist Danny Causey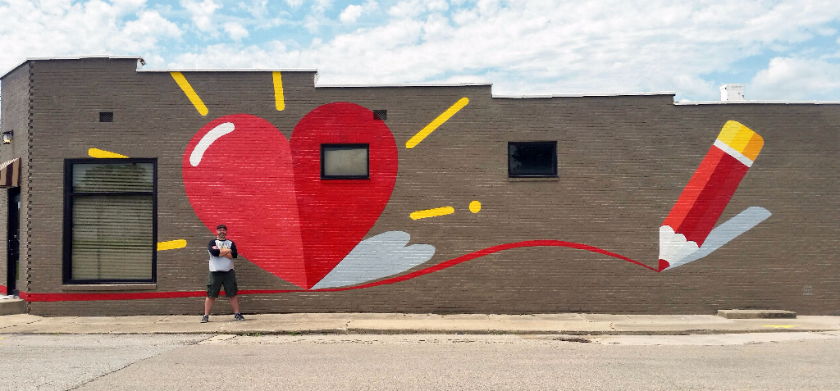 WHITELAND
530 Main Street • Artist Dave Windisch
2016 Color the County Launch
JCCF identified three mural-worthy locations in Bargersville, Franklin and Greenwood, invited local artists to participate in a design competition and brought the designs to life through Community Painting Days. Color the County engaged the community in a beautification event for all ages, decorated our communities and set the stage for future mural-making efforts. If you want to see how much fun you can have, view the 2016 Color the County slide show.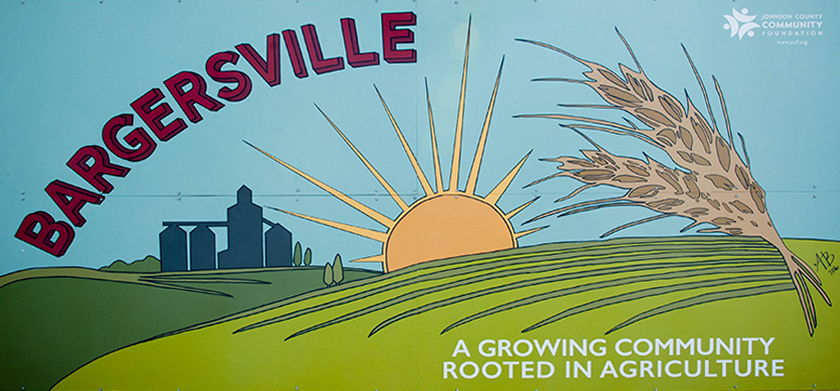 BARGERSVILLE
10 S. Baldwin Street • Artist Amber Berninger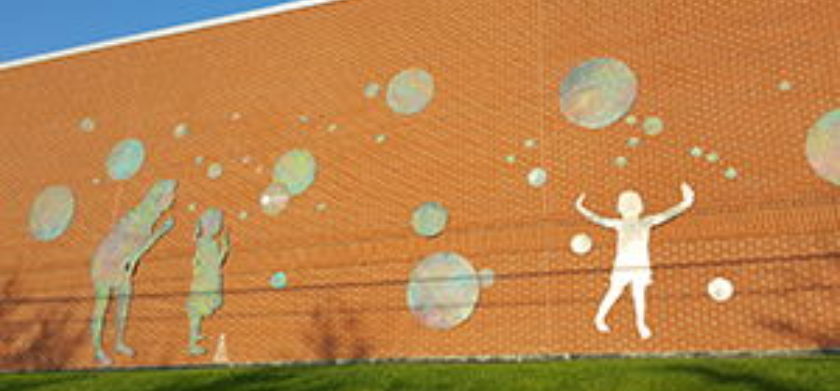 FRANKLIN
86 W. Court Street • Artist Gordon Strain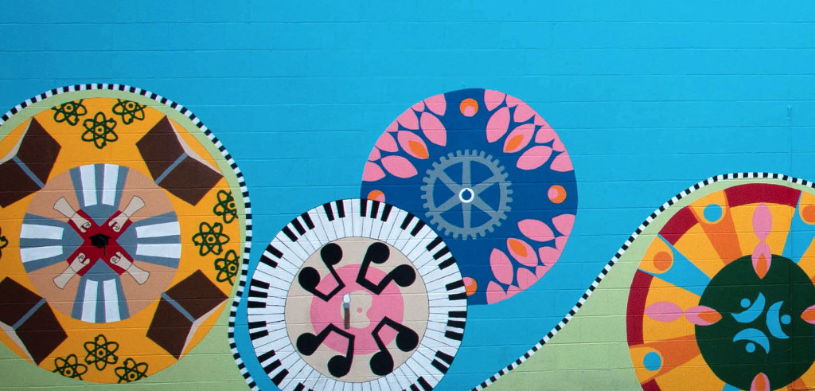 GREENWOOD
189 W. Main Street • Artist Amy Hommel



Arts and Culture initiatives add to the quality of life in our community.