Color the County
Our Color the County is an artful collaboration that connects people who care with causes that matter. And in this case, what matters is improving the cultural fabric of our community through public art.
The Johnson County Community Foundation (JCCF) launched the countywide mural program in 2016 to celebrate our Foundation's 25th Anniversary. Coloring the county was the perfect way to party and the mural program was our gift to the community.
We developed the initiative to live on through future artistic efforts, and our goal is now a reality. Each year we invite local artists to participate in a design competition and the designs are brought to life through Community Painting Days.
Want to visit all our Color the County murals? Check out their locations on the map below: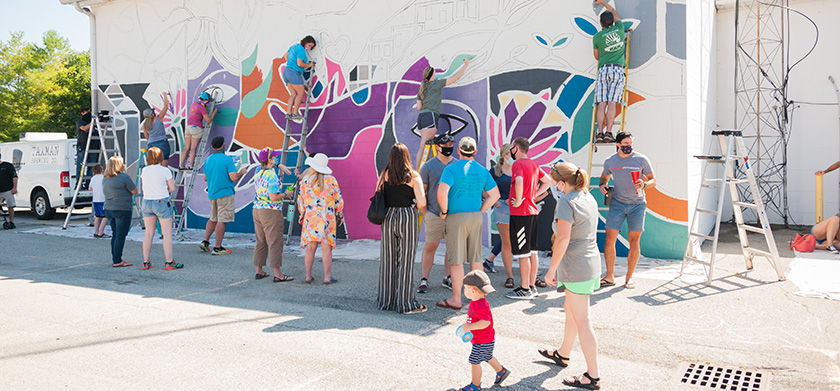 Learn more about THE ARTISTS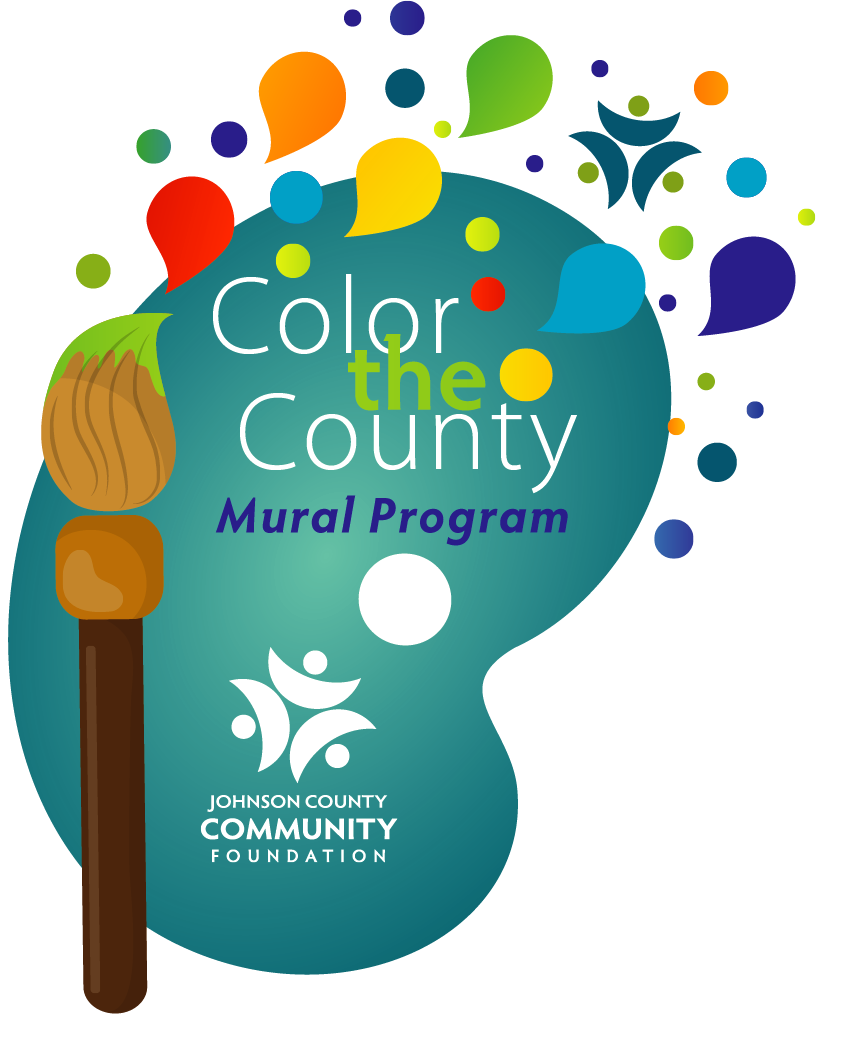 Mural support provided by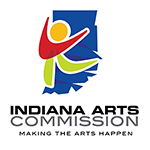 Elba L. and Gene Portteus Branigin Foundation
Indiana Arts Commission
2021 Mural Program
The Color the County Mural Program has selected Leah Pinney's mural design for the 2021 mural location! Pinney is a graphic designer out of Indianapolis and an experienced mural artist.

JCCF thanks everyone who helped bring the mural to life at our Community Painting Day. After final touches are completed, we will share photos of the masterpiece!
About the location:

McCarty Mulch & Stone History
McCarty Mulch & Stone Inc. was established in 1994 by Josh McCarty with a pickup truck and an idea to deliver mulch to a few close friends, neighbors, and family. Josh then worked alongside his grandfather, father and brother in the farm fields of the family farm operation. The McCarty family consists of six generations of Johnson County farmers.
What started as a Saturday afternoon project when not busy working on the farm quickly became a full-time occupation. This newfound mulch hobby, serving a the suburbs of Indianapolis, continued to expand and grow.
In the beginning, the "mulch farm" was located on an old five-acre dairy farm on the corner of SR 37 and Olive Branch Rd., owned by Josh's dad. The old dairy silo is still visible today. Only hardwood mulch was sold and delivered for the first several years, with a homemade plywood sign that read "Mulch" and a phone number. Mulch was loaded with Grandpa McCarty's old 1960's era John Deere 4020 tractor.
In August of 2004, the business moved about a mile up the road to its present location on Bluffdale Drive, west of SR 37 between Smith Valley and Fairview Roads. The product line was expanded to include all types of landscape supplies with over 75 products including mulches, decorative rock, boulders, gravel, topsoil, compost, and sand in bulk and packaged form. Most of the mulches are now produced, manufactured, and colored at the 55-acre Greenwood site.
Learn more about McCarty Mulch & Stone here.
2020 Mural
Bargersville was the location of our 2020 Color the County Mural Program. See photos from the Community Painting Day here.
BARGERSVILLE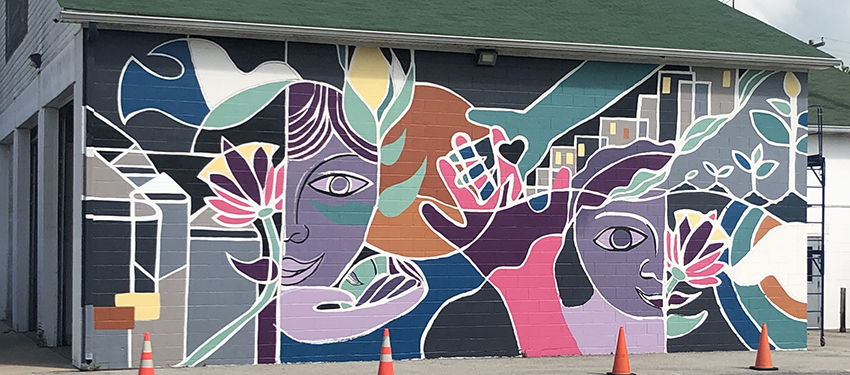 89 S. Baldwin Street, Taxman Brewing Co., • Artist Stacie Drane

FRANKLIN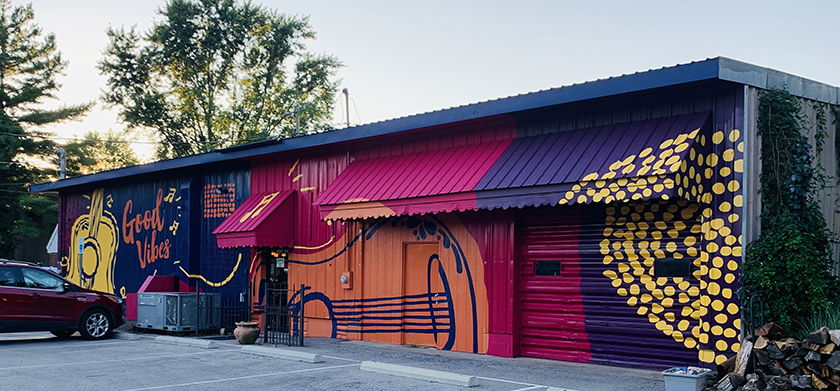 249 S. Main Street, Richards Brick Oven Pizza • Artist Shannon McKeon
TRAFALGAR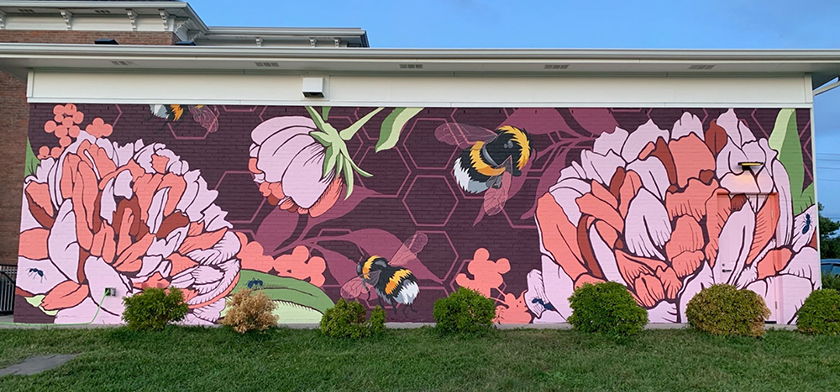 800 S. Indian Creek Drive • Artists: Creative Council of Franklin Artists including Chrissy Robertson, Meredith Pierson, Patrick Tisdale, and Elissa McKee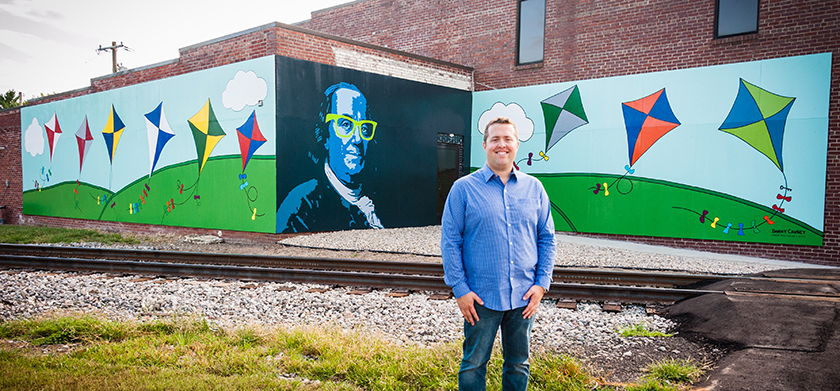 FRANKLIN
315 E. Jefferson Street • Artist Danny Causey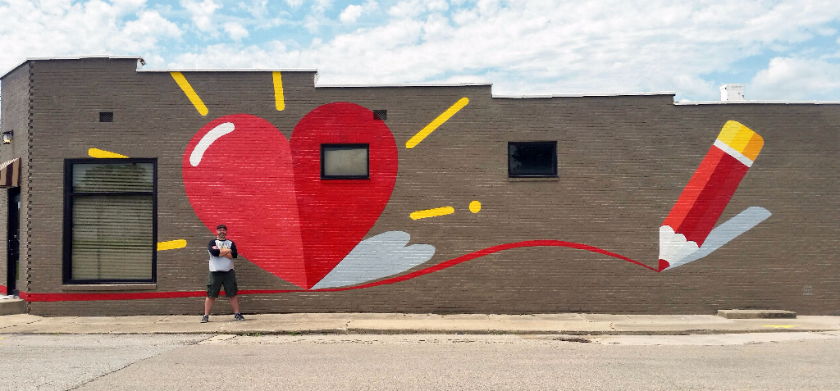 WHITELAND
530 Main Street • Artist Dave Windisch
2016 Color the County Launch
JCCF identified three mural-worthy locations in Bargersville, Franklin and Greenwood, invited local artists to participate in a design competition and brought the designs to life through Community Painting Days. Color the County engaged the community in a beautification event for all ages, decorated our communities and set the stage for future mural-making efforts. If you want to see how much fun you can have, view the 2016 Color the County slide show.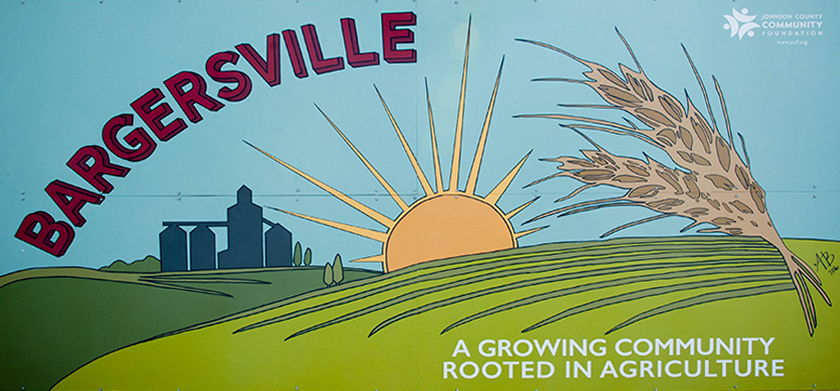 BARGERSVILLE
10 S. Baldwin Street • Artist Amber Berninger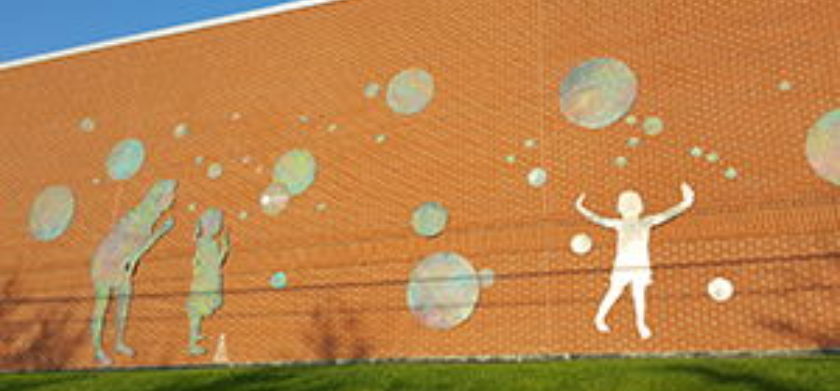 FRANKLIN
86 W. Court Street • Artist Gordon Strain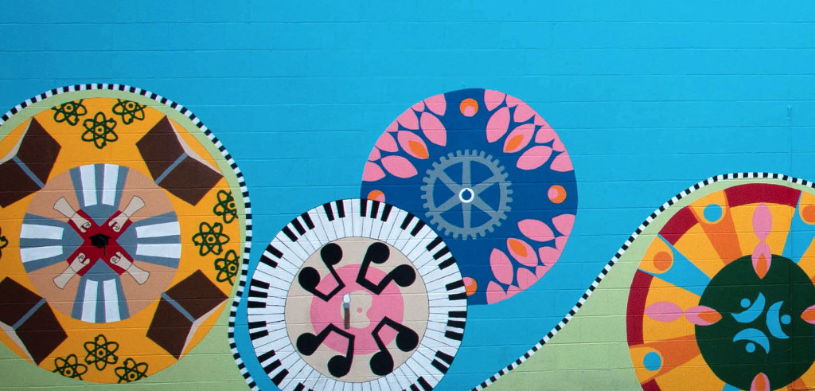 GREENWOOD
189 W. Main Street • Artist Amy Hommel



Arts and Culture initiatives add to the quality of life in our community.