Our Johnson County Community Foundation (JCCF) is a philanthropic community partner. Since our inception in 1991, JCCF has taken a philanthropic leadership role for our county.
We have come a long way and accomplished a great deal. How? The reasons are as numerous as the people behind the organization. Our founders laid the groundwork for the future and, through the years, we've been blessed with outstanding leadership from a strategic Board of Directors, dedicated staff and devoted volunteers.
Our diligent efforts helped us earn a formidable reputation and we are grateful for the trust shown by our donors. We want the community to know we take our responsibility very seriously, so in the first year the Council on Foundations adopted National Standards (2005) we took all the necessary steps to become accredited. JCCF is reaccredited each year.
The National Standards for U.S. Community Foundations Accreditation Program certifies U.S. community foundations that meet and exceed federal and state law requirements in practice and by policy.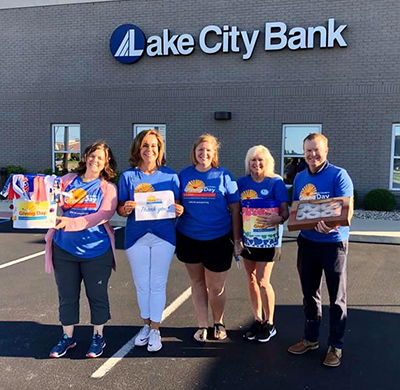 Rules for a reason
Research is a personal thing. Some people want 1:1 conversations and a little information, others want reams of data and an occasional chat. We are happy to share whatever you need to feel comfortable and confident working with JCCF.
We have innumerable documents available and are posting these links to key resources for your review. If you need something more, please contact our President and CEO Gail Richards.

The Accreditation Seal is only awarded to those community foundations that continue to meet comprehensive standards. Those receiving the Accreditation Seal have demonstrated their commitment to the success and well-being of every cause and person they support, and are willing and able to stand by every grant they have made. Dollars set aside for charity are limited. The Accreditation Seal signals to donors and to their professional advisers that a community foundation is a sound place to give and make a difference.

We believe participating in the accreditation process demonstrates our accountability and excellence to our donors, the community, policymakers and the public.
Is it a rigorous process? Absolutely, however we understand the importance, so we will continue to operate according to the highest possible standards. Not just to earn the seal of approval awarded JCCF, but to earn your vote of confidence.
We are committed to building an even greater future for Johnson County and we believe the cornerstone of that goal is our commitment to operating our organization at the highest possible standards. Our Board and CEO are committed to creating, and living by, policies that form a strong framework for the future and the day-to-day activities that will take us there.
---
Formal Entity Information
The Johnson County Community Foundation (JCCF), founded in 1991, is a tax-exempt public charity created by and for the people in Johnson County, Indiana.
Tax ID: #35-1797437